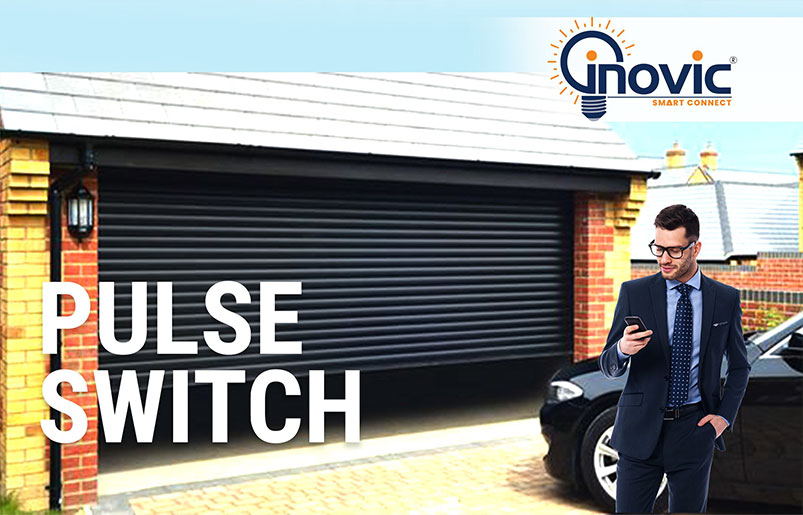 TIME TO AUTOMATE YOUR GATES/SHUTTERS!
Let the doors open for you instead of you opening them. With just one tap, you can now open and close your motorized garage doors and porch gates within seconds!
Pulse Switch is an IOT device that opens and closes the motorized doors/shutters at one tap. The device is paired with a latching relay that sends a command to the motor, to open the garage door or any other type of motorized door. Unlike other devices, you can automate two different gates with pulse switch as two output slots are available. The device can be retrofitted into any outdoor power panel or switchboard.
FEATURES
Robust design: Advanced firmware and rugged hardware design for long-lasting performance
Retrofit design: Can fit into any power panel or switchboard and is compatible with a variety of motorized doors.
Built-in S-Wi-Fi: Equipped with secure Wi-Fi that ensures appliance control from any location.
Pulse scheduling: Schedule a customized time between the on and off pulse relay.
Voice Command: The app with which the device is configured is compatible with all types of voice assistants such as Siri, Bixby, Alexa, Google Assistant and more.
Running hours: Get the detailed running hours and control history of the device on your phone.